FREE Shipping on orders of $65.00 to U.S. Residents
Simply Use Coupon Code: USA65
Picture His-Story: Gospel Harmony for Children!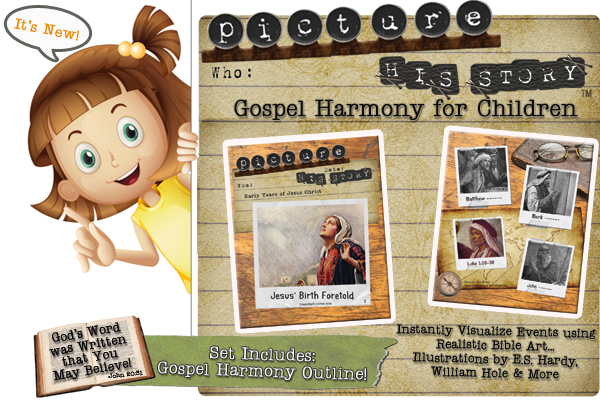 Gospel Harmony for Children: Picture "His Story" is a unique set of 52 memorable flashcards teaching key events of the life of Jesus Christ in chronological order. Starting with John the Baptist's birth and ending with Jesus' great commission, both teachers and students can easily reinforce study skills in a fun and engaging way. These life-like illustrations are perfect for Bible story introduction or lesson review. Each pictorial links together a New Testament event through the skill-building activity of flashcard learning and refers it back to its Bible text location(s). read more
Bible Study Printables
Traceable Bible verses can introduce children to the written word and enhance their language skills.

182 verses correlate with Betty Lukens' Through the Bible in Felt!

Get 182 Traceable Bible Verses for Free! Even if you don't use Betty's felts, our traceables are fun for children to learn where to locate important Bible verses. Simply create your free account.
Create your own flannel board Bible lessons, using Scriptures, on these ready-made printable graphic organizers. Graphic organizers are teaching and learning tools that will help you organize your story and create a strong visual picture helping you teach your next flannel board Bible lesson.

Need this organizer fast? Quick Download Available $3.95
Be sure to check out Picture His Story it's an easy and fun way to teach the Gospel with Bible flash cards.
Whether you teach in home or in class give children the best you have...
Study God's Word Together!